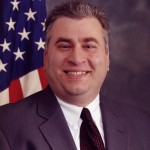 For Immediate Release
Downers Grove Economic Development Corporation Appoints New President
Downers Grove Economic Development Corporation Chair Mark Cosenza announced today the appointment of Michael Cassa as President of the DGEDC. Mr. Cassa's official duties will begin on July 25, 2011. Mr. Cassa was selected for this position at the conclusion of a competitive search. "Michael has a proven track record of economic development success and will be a great leader to further the strong working relationships with the business community and the Village of Downers Grove," stated Mr. Cosenza.
Mr. Cassa has 25 years of economic development experience and most recently served as the Executive Director of the Oswego Economic Development Corporation.
"I look forward to building on the previous successes of the DGEDC and becoming a visible part of the Downers Grove community," said Mr. Cassa.
Mr. Cassa succeeds Greg Bedalov, who departed in April to accept the position of President of Choose DuPage.
For more information, contact Mark Cosenza, Chairman of the Board of Directors for the Downers Grove Economic Development Corporation at 630-729-0380.
Downers Grove Economic Development Corporation was created in 2006, the DGEDC is a public-private 501(c)(6) economic development partnership that leverages resources to attract businesses to Downers Grove and retain the businesses in Downers Grove. The DGEDC is supported by the Village of Downers Grove and private-sector businesses. The focus of the DGEDC is to leverage available resources to develop a high performance economy by attracting high-quality investments and jobs. We are the gateway to the Village of Downers Grove and we assist businesses to navigate through the process from point of interest to completion. For more information about the DGEDC visit www.dgedc.com.