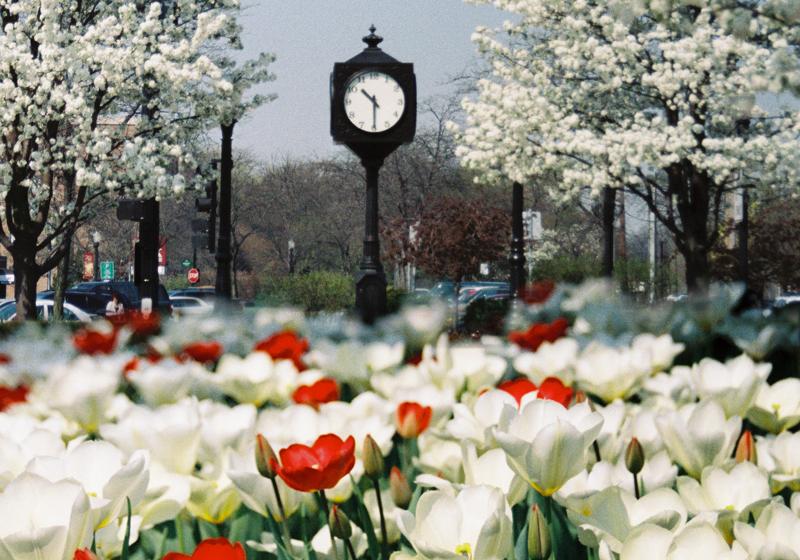 Downers Grove, Illinois is located in the heart of DuPage County, just 22 miles west of Chicago. Since its founding in 1832, Downers Grove has been a destination for those who want to raise a family, and for those who want to build a business. It is a proud community of 49,000 who have made Downers Grove their home. It is also home to thousands of businesses who benefit from our strategic location and business-friendly environment.
Downers Grove is a premier location for business. We are home to many corporate and regional headquarters. In addition to Class A office parks, Downers Grove has sites for commercial and industrial tenants and opportunities for redevelopment projects. Downers Grove is located in the heart of the I-88 and I-355 corridors. O'Hare and Midway Airports are less than thirty minutes away. Our community is served by three Metra stations, including one in our vibrant downtown. Downers Grove has seven hotels, including two full service hotels. Downers Grove is also home to Advocate Good Samaritan Hospital, which has the only Level One trauma center in DuPage County.
The Village of Downers Police and Fire Departments, as well as the Emergency Management Team, ensure that our community is safe and well prepared. And the same is true for the Public Works Department, which maintains our streets and infrastructure.
Our community is served by two award winning school districts: Community High School District 99 and Downers Grove District 58. There are 11 elementary schools, two middle schools and two high schools. In 2013, U.S. News & World Report ranked our high schools as among the best in the state. There are also several private schools. And Downers Grove is home to the main campus of Midwestern University.
The Downers Grove Park District manages 49 park sites on over 600 acres. In addition, the park district operates the Downers Grove Golf Club and the Downers Grove Recreation Center, and holds events and programs throughout the year. Lyman Woods has over 70 acres complete with hiking trails.
---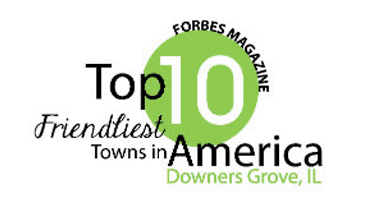 Forbes Magazine recently named Downers Grove as one of "America's Friendliest Towns." According to Forbes, Downers Grove is the 8th friendliest town in the United States. Downers Grove was the only community in Illinois to be recognized in the survey. In addition, Livability.com, a national website that ranks quality of life and travel amenities, named Downers Grove as one of the "Top 10 Best Cities for Kids" in the United States. In fact, Downers Grove finished second only to Boise, Idaho!
---
The 2014 Community Snapshot on Downers Grove is now available through the Chicago Metropolitan Agency for Planning. Click here to view.
The Downers Grove Economic Development Corporation can provide information on our community, including available sites for your business project. Please contact the DGEDC at 630.729.0380.