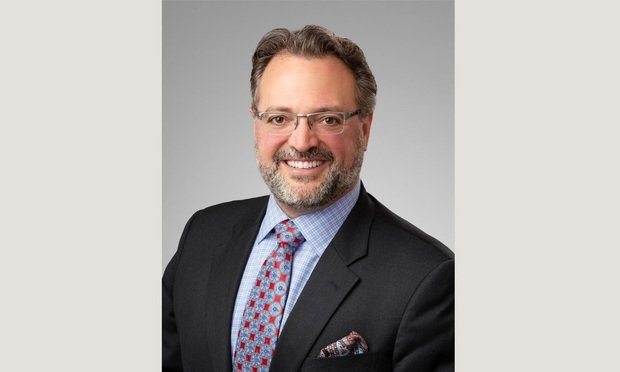 DOWNERS GROVE, IL- The Downers Grove Economic Development Corporation (DGEDC) announced today that Robert Fernandez, Partner, Latham & Watkins LLP, has become Chairman of the DGEDC Board of Directors.  He succeeds John Luka, Managing Director at Regions Bank, who served as Chairman for the past four years.  Mr. Fernandez had been serving as Vice Chairman.
"I am excited to help further the great work of the DGEDC.  Downers Grove is a fantastic place to live, work and play, and the DGEDC plays an important role in promoting, attracting and retaining businesses that add to the vibrancy and continued success of the Village" said Mr. Fernandez.
At Latham & Watkins, Mr. Fernandez advises clients on corporate and real estate transactions, with a particular focus on real estate acquisitions and dispositions, joint ventures, finance, commercial leasing and real estate development. His transactions involve real estate assets of all types throughout the US, including office buildings, industrial facilities, hotels and resorts, multifamily developments, student housing, senior housing, and retail properties.  He was recognized by Crain's Chicago Business as a member of its "40 Under 40" Class of 2013.  Mr. Fernandez received his BA from DePaul University, and his JD from Northwestern University Pritzker School of Law. He resides in Downers Grove with his wife and four daughters.
"We are fortunate to have Bob Fernandez as our new Chairman.  He is recognized as one of the leading commercial real estate attorneys in the Chicago area" said Michael Cassa, President & CEO of the DGEDC.  "He now leads a distinguished group of business executives and civic leaders, including Mayor Robert Barnett, who serve on the DGEDC Board of Directors."
The DGEDC was founded by the Village of Downers Grove in December 2005, as a public/private partnership.  The DGEDC is the official agency for economic development and tourism for the Village.   For more information, please visit www.dgedc.com.